Want that natural glow and tired of dull and dry skin/hair?
The summer is right around the corner and it is getting warmer outside. Especially when it is hot outside your skin suffers the most and to not mention your hair. Therefor I have dedicated this post for those who needs some tips for keeping their skin and hair hydrated and wants that natural glow.
Glow Tonic From PIXI
One of the most beloved products for all year round is the Glow Tonic from PIXI which is meant to give you instant, refreshing and gorgeous glow.
Glow Tonic tones and conditions your skin after cleansing and is the best way to keep your skin hydrated through out the day.  I always include mine in my morning routines and it gives my skin a natural dewy complexion.
Your skin can become very dull and dry in the summers, so keeping it hydrated can make a huge difference to your complexion. I have found that the Glow Tonic completely replenishes and make my skin look more alive for the summer.
You can get the product here  
Complexion Rescue Tinted Hydrating Cream from bareMinerals
The next product that you definitely should give a try is the Complexion Rescue Hydrating Gel Cream from bareminerals. I have used mine for months and I keep buying the product when it runs out because it is such a go-to beauty product to keep with you wherever you go.
Every morning I apply the gel cream on my face after I have cleansed it to give my skin perfect natural looking complexion. The cream is exceptionally good for hydrating the skin and one of my favorites in the summer. If you are like me and don't have the best morning face you will love this gem! It is the perfect way to start the day and a product you should have in your morning routine.
You can get the product here
Hule Divine Oil From Claudalie
If you are looking for a beauty product for your skin and body you will love the Hule Divine Oil from Claudalie. I have used the product for months and it has made such a difference to my dull and dry skin. I love the way it smells and it is the perfect product to keep in your handbag. I always feel very refreshed and pampered after applying it in my face and body. I know this oil is primarily meant for the body but I use it on my face to bring out that extra glow.
You can get the product here
Reflections Anti-Oxidant Smoothing Oil from Wella Professionals

It is no secret that the hair suffers the most through weather changes and one of the products that has saved me from dull and dry hair is the Reflections Anti-Oxidant Smoothing Oil from Wella Professionals. I have used the product for two years now and it is amazing! I can't be without it and it gives my hair a makeover every time! Plus it smells amazing! It keeps your hair hydrated and moisturized through out the day and softens the hair cuticles and prevents the hair from becoming frizzy and ecstatic.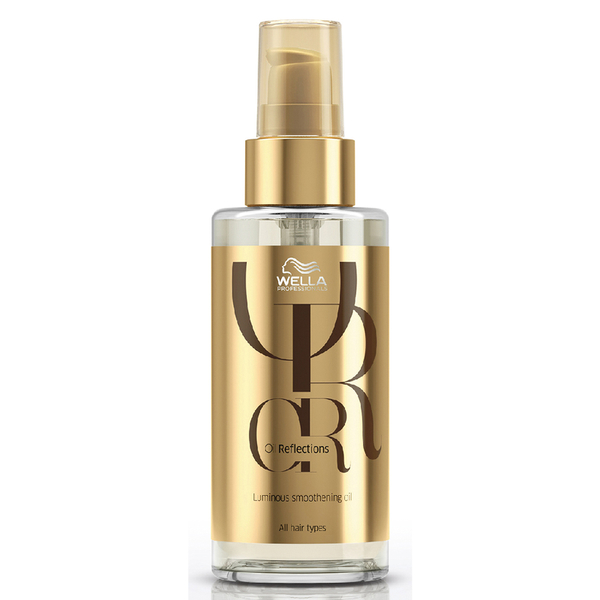 You can get the product here
Powder Highlighter From Jouer Cometics
If you want more highlight to your complexion this powder is perfect for you. It completely replace dull skin with a dewy natural looking glow. This powder works wonders and is the ultimate go-to product for touching up your makeup looks. Go from dull to beautiful in just a few seconds!
You can get the product here 
What is your beauty secrets for the summer?
Follow