Black Friday is only 2 days away! It is that time of November again and people are getting their cards and minds ready for the big sales day. I thought I could put together a with the best Black Friday deals to make it easier for you. I recommend saving the links for the different shops and have it ready for Friday. That way you will make sure you get first in line for the best deals!
Black Friday Deals Worth Checking Out
One of the biggest retails already have a massive sale now, where you can get everything for up to 50% off the price. This is a very good and a perfect chance to get something nice for less! You can get to the sale here (adlink)

Another shop that has decided to do a 50% sale is Forever21, the sale will be live from 25th and will last to midnight. Forever21 has a lot of nice clothes and other things worth checking out! You can find the sale here (adlink)
Timetospa is the shop that has everything from bath salts to skincare products. You can now get a really good deal on their different collections, which also makes a perfect christmas gift.
Elemis Glowing Skin Collection for only £40 (was £70)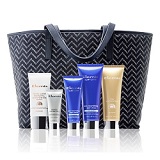 Elemis High Life Travel Essentials Collection for only £70 (was £117.00)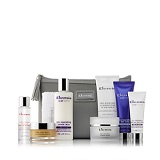 Elemis Pro Collage Night Time Collection for only £61.65 (was £106)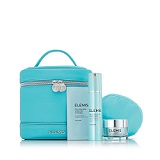 Elemis Award Winners Collection for only £72 (was £120)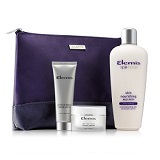 Elemis Anti-Wrinkle Gift for only £35 (was £47)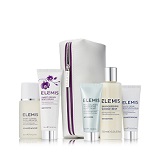 Superdrug are one of the shops that has everything you need, whether you are popping in for new lashes for a party or need some new face masks they have it all. I love their products, especially Makeup Revolution which is my favorite brand of theirs.
Makeup Revolution Blush Light and Contour Palette for only £10 (was £20.00)
The B. Ultimate makeup brush and applicator collection for only £35 (was £70)
Perfect christmas gift for someone that is interested in makeup and need a new set of brushes!
Makeup Revolution 12 days of Christmas Storage Chest for only £25.00 (was £50)
Makeup Revolution Christmas Storage Chest for only £50 (was £100)
Feelunique also have deals available, if you are quick you can get a good deal on either makeup or hair product. Be quick because a lot of the things have sold out already!
Fragrance Direct is the biggest shop in the UK that specializes in fragrances. If you are looking for a new fragrance to yourself or a Christmas gift to Mr. right they have now good deals on their products. You can find their sale here
I hope you like this article and wish you a Happy Black Friday shopping!
Which deal are you going for?
Follow